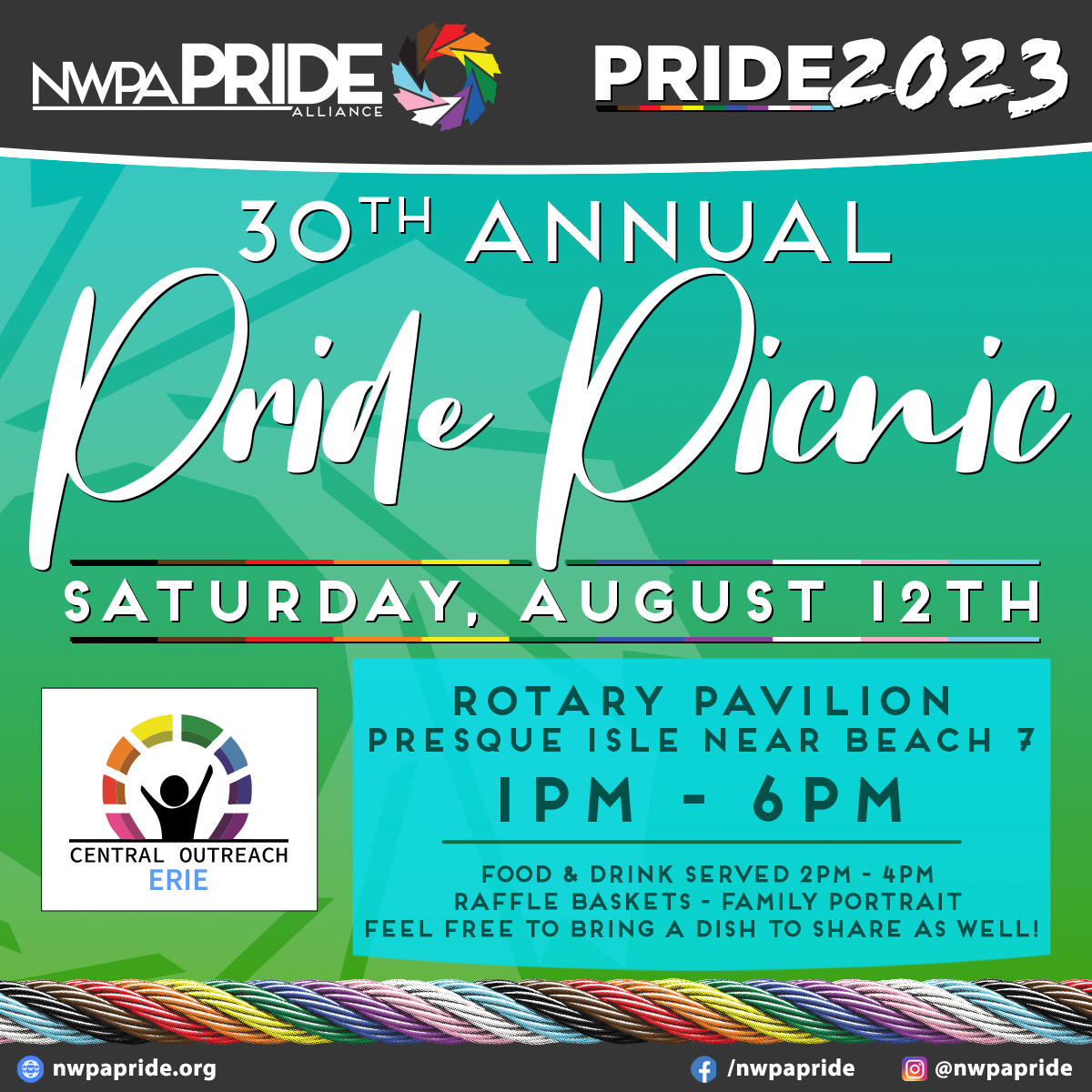 NWPA Pride Alliance is happy to welcome Central Outreach Erie as the title sponsor for the 30th Annual Pride Picnic in 2023. We have partnered with Central Outreach Erie in the past for HIV/STI testing events and the Give back drive events over the past 4 years. Central Outreach and Wellness offers PrEP and STD testing in Pittsburgh, Aliquippa, Erie, and Washington, Pennsylvania. Central Outreach Wellness Center is a holistic, multicultural, LGBTQIA, HIV & Hep C health organization. We are the leader in providing culturally competent medical care in Allegheny County.
Central Outreach Erie is open Mon 11:00 am - 07:00 pm,Tue 09:00 am - 05:00 pm,Wed 09:00 am - 05:00 pm,Thu 09:00 am - 05:00 pm,Fri 10:00 am - 05:00 pm
For more information about Central Outreach Erie please visit their website. Click Here
We are happy to welcome them back this year!